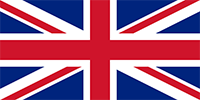 Military Items
Insignia (the plural of Latin insigne: emblem, symbol) is a symbol or token of personal power, status or office, or of an official body of government or jurisdiction. Insignia are especially used as an emblem of a specific or general authority.
Typical examples of insignia are:-
Crowns, Flags of a country or state, Coats-of-arms and Heraldry, Seals, Ensigns, etc. 
Other National Emblems:- 
Military rank and unit markings, British Army officer rank insignia, British Army enlisted rank insignia, U.S. Army officer rank insignia, U.S. Army enlisted rank insignia, U.S. Navy officer rank insignia, U.S. Navy enlisted rank insignia, Polish Armed Forces rank insignia. Read More